---
Truth: I've realized I actually hate shopping in all forms (with the exception of shopping for furniture). Some could say that makes me a terrible lifestyle writer because I'd rather be doing 100 other things aside from keeping up with the newest product lines from my favorite brands (thank goodness for email notifications), HOWEVER, there comes a time every now and then when out of nowhere, I can't get enough of the online treasure hunt. Perhaps its because I'm starved for an escape these days (considering I haven't been able to travel as much as I used to) and bouncing from page to page makes me feel like I'm somewhere else for just a moment. Whatever the reason for my refueled passion of scouring the web for lovely things, you'd better believe I'd share it with you.
So. Let us begin.
Mock Neck Varsity Sweater from & Other Stories, $119
This is the sweater that triggered the following hours I spent online this week! It has yet to arrive in the mail but this piece has all of the things I love about sweater weather: great color, mock neckline, boxy enough to hide the parts of my body that still look pregnant and highlight the parts that do not (thank goodness everything from my knees down returned to normal– at least I have that)!
Marte Lounge Chair from Urban Outfitters, $379
This beauty comes in natural and black– which is SUPER sharp and if I had the space in my house for it, this beauty would be on its way to my house right now.
Flower Lace Trim Briefs from & Other Stories, $19
Sexy with just the right amount of coverage. Plus? It's in my favorite color of the moment: marigold. YAS.
Resin Earrings from The Outlier Standard, $35.90
The resin earring has replaced my obsession with extra large brass statement pieces and The Outlier Standard has a ton of styles at a really affordable price.
MARJOLEIN DELHAAS Daily Planner from IDUN, $12

This planner has my heart going pitter-patter. So simple and lovely.
Satin Wrap Maxi Skirt from & Other Stories, $89

Long skirts are the workhorse of in transitional pieces. They look great with a tank top, jacket, and my favorite– under an extra large sweater. Throw on some sneakers and you're looking put together without foot pain or worrying about shaving above your ankles.
Garret Leight 51 Olive Cat Eye, $110
On sale right now, these glasses have perfectly balanced two current trends in eyewear.
Adidas Orginal Dragon (similar style available here), $110
I haven't been able to find Adidas Original Dragons here in the US (I have a blue pair that I got in Amsterdam forever ago) but I did find a nice alternative option in my favorite shade of yellow.
J.Hannah Himalayan Salt Nail Polish, $19
I don't wear nail polish often, mostly because I barely have time to make my own bed let alone get a manicure BUT something about J.Hannah's neutral shades is calling to me.
Bobo Choses Swimsuit (similar style available here), $42
I fell in love with this pattern. Bobo Choses is just so freaking good. I was unable to find this particular print available for purchase so I included a link to another adorable suit from them.
There you have it. Here's to procrastinating and finding your escape through e-commerce!
– K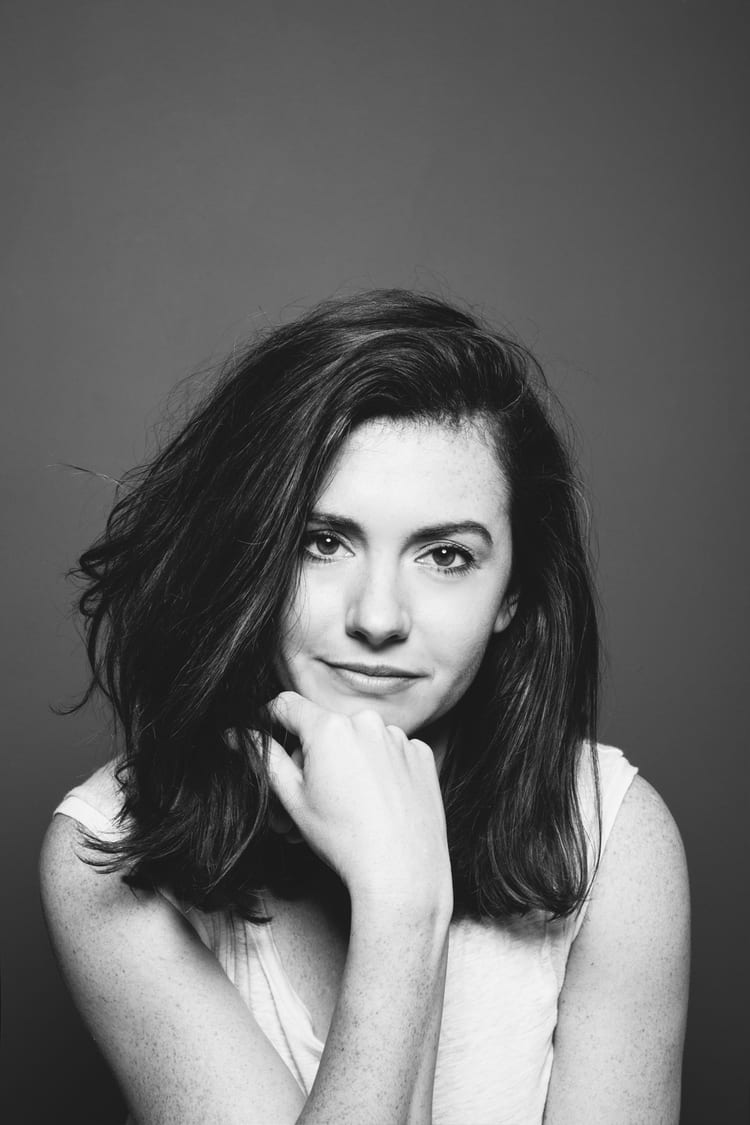 Kate is currently learning to play the Ukulele, much to the despair of her husband, kids, and dog. Follow her on Instagram at @witanddelight_.