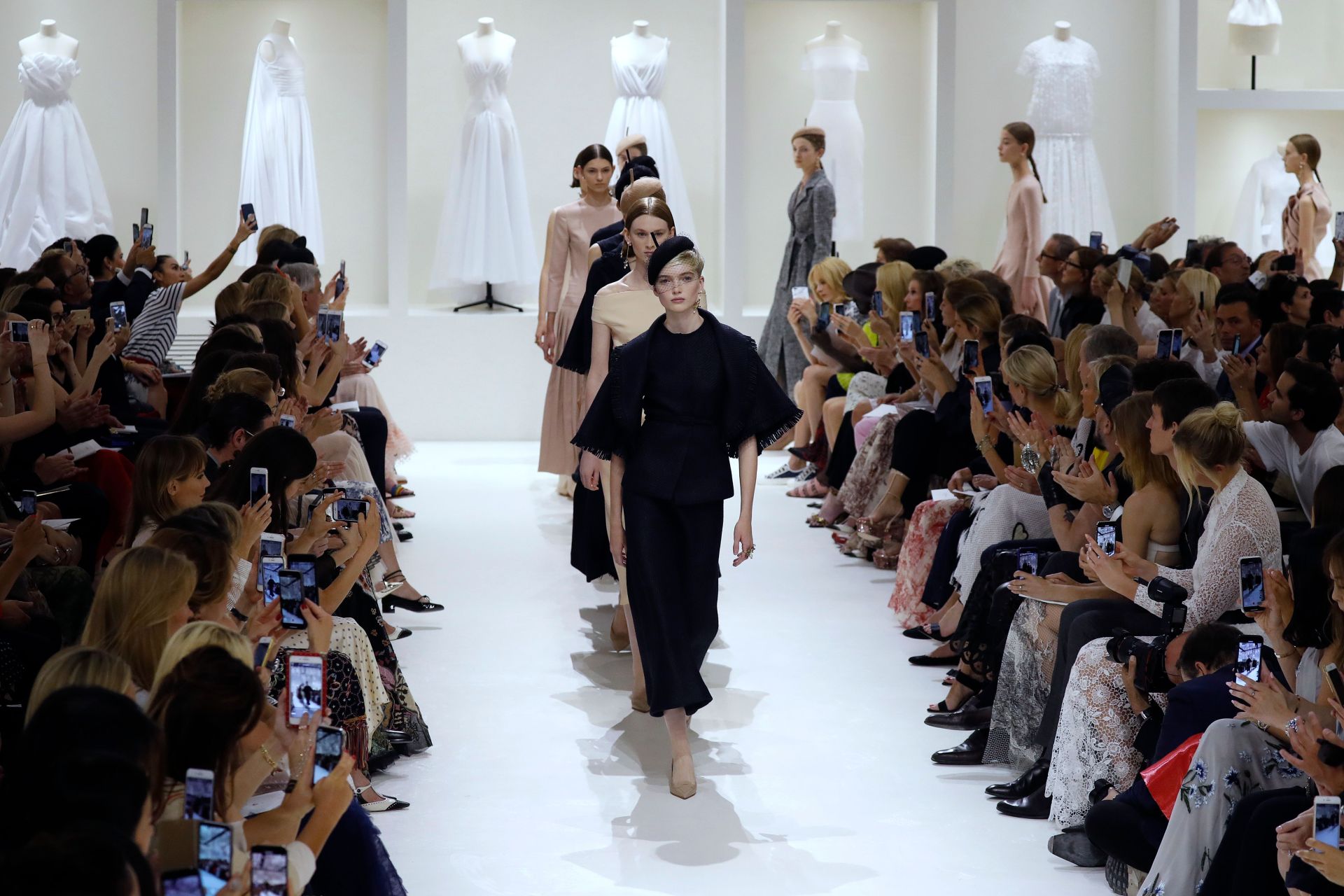 Couture week is here.
All the breathtaking haute fashion drama of Paris couture week has arrived for another season and storied French fashion house, Christian Dior, invites you to take a seat in the front row and enjoy all the beauty of their autumn/winter '19'/'20 couture show as it unfolds live in Paris.
In a video shared on social media, the fashion house shared the inspiration behind creative director, Maria Grazia Chiuri's, haute couture autumn/winter '19/'20 show. The designer said in a previous interview with Vogue UK that inspiration can come from anywhere — "You never know where inspiration is going to come from when you work in fashion," — and this year is par for the course.
According to the video a "recurrent element in the vocabulary of Ancient Greek architecture" called "the caryatids" formed part of the couture narrative for the show. This element is, per the video, "part female form, part column [and] have come to be a metaphorical illustration of the supporting role women play, both in architecture and society."
Chiuri was named creative director at Christian Dior in 2016 and since taking up the mantel, the designer — who is the first female creative director of the house — has proven with each show and collection, what a brilliant leading fashion voice she is.
Chiuri's Christian Dior haute couture autumn/winter '19/'20 will take place at their famed Parisian address, 30 Avenue Montaigne, at 10.30pm Australian Eastern Standard Time (AEST) tonight and you can watch it all without any international travel involved.
Watch the Christian Dior haute couture autumn/winter '19/'20 show live here (see below) tonight at 10.30pm AEST, on Vogue.com.au, or on Christian Dior's Facebook page or YouTube channel.