Sophie Turner and Priyanka Chopra-Jonas, the incredible actors who also happen to be the wives of Joe Jonas and Nick Jonas respectively, have really embraced their newfound sister(-in-law)hood. The latest instance of this? The pair were both snapped separately on the streets wearing the exact same outfit.
Thanks to fashion icon Victoria Beckham, who posted about the incident on her own account, we were alerted to the fact that both sisters-in-law wore the same Victoria Beckham pyjama suit recently. Beckham posted the below picture, which shows Turner in the fabulous ivory printed pyjama set, and then when you toggle across to the next photo, you also get to see Chopra-Jonas having a turn.
"@sophiet and @priyankachopra in my favourite pyjama set from #VBPreAW19 x VB," wrote Beckham on Instagram, even adding the appropriate hashtag – #jsisters.
The pyjama set is certainly fabulous, featuring a loose trouser and matching, billowy shirt, printed with a simple gold polka dot design. As the sisters proved, the suit is the perfect go-anywhere outfit, with Turner, 23, wearing it to a Roc Nation brunch event, and Chopra-Jonas, 37, dressing it down, untucked, for the street. As Beckham puts it, the suit is "perfect for the plane, the party and the bedroom."
We'd love to think the pair, who have become good friends since wedding a Jonas brother each, are now also sharing wardrobes. Chopra-Jonas married Nick Jonas, 26, in a multi-event wedding back in December 2018; Turner wed Joe, 29, in a Las Vegas elopement in May and then again this month in France.
As for the pyjama set, the pieces are from the Victoria Beckham pre-fall 2019 collection and we have to admit, the "J sisters" certainly have us adding the items to our wish-lists. Add to that Beckham, who looks incredible in her own design, and also Vogue Australia's own August 2019 cover star, Elle Macpherson, who happens to be wearing the very same suit in our shoot (below), and you've got yourself a verifiable must-have look.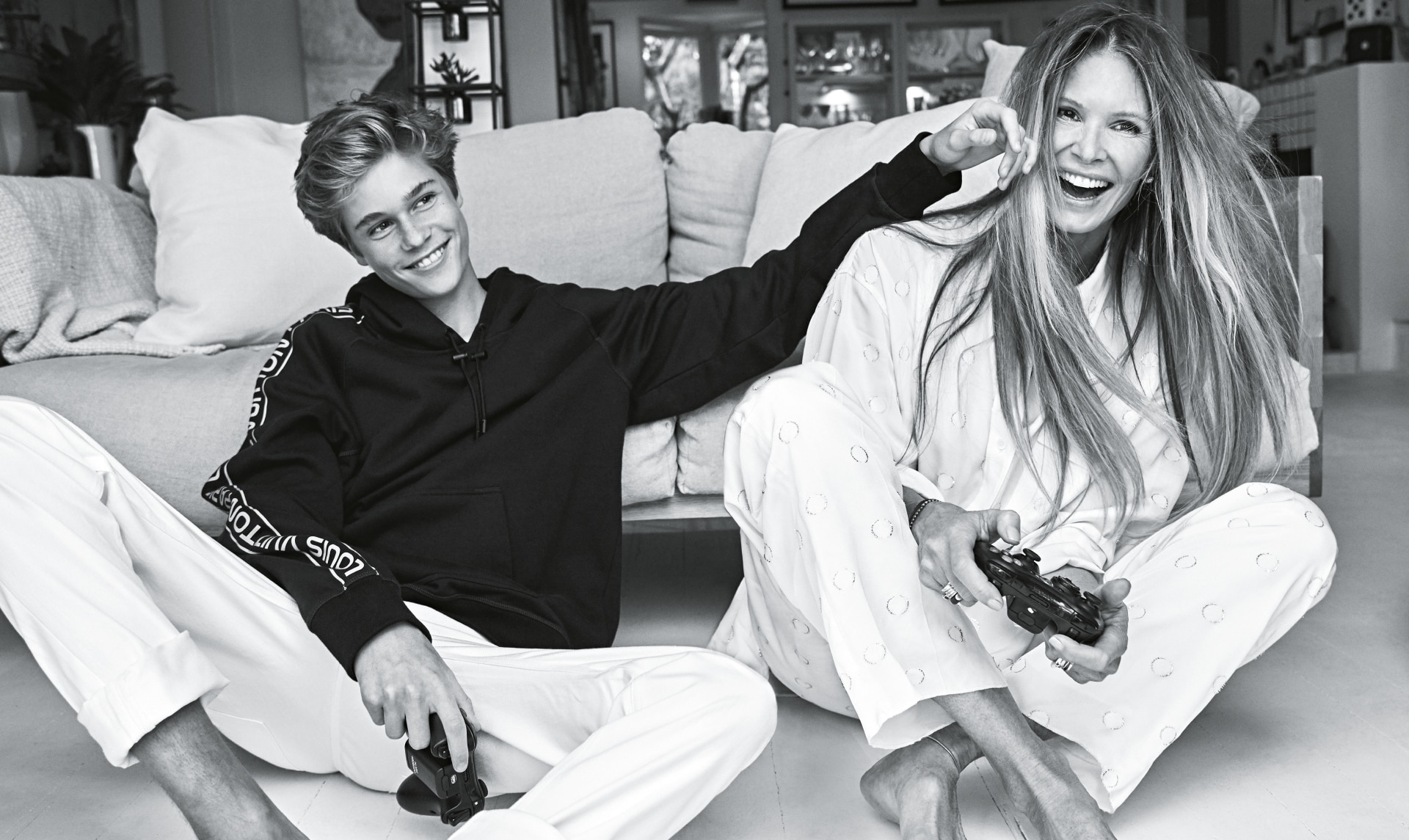 Photographed by Nicole Bentley, styled by Kate Darvill, Vogue Australia, August 2019.