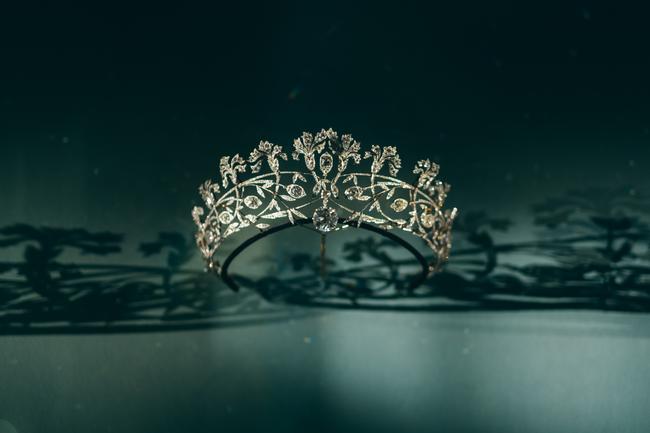 On July 11, Chaumet welcomed the likes of Natalie Portman, Natalia Vodianova, and Gala Gonzalez into the Casino De Monte Carlo for a Gala dinner that served to unveil the high-end jewellery maison's Chaumet in Majesty: Jewels of Sovereigns since 1780 exhibition.
Open to the public from July 12 to August 28, Monaco's Grimaldi Forum plays host to the exhibition that promises to showcase the tiara in all its glory. Complete with a collection comprised of over 200 pieces sourced from 15 museums and over 30 private lenders – including Prince Albert II and Queen Margrethe II of Denmark – the exhibition is one you won't want to miss.
The Chaumet in Majesty showcase, which falls under the patronage of Prince Albert II, was conceptualised by two renowned curators: cultural figure Stéphane Bern, and historian Christophe Vachaudez. The pair of experts collaborated on the exhibition in an effort to highlight the history of the Chaumet tiara, a piece the high-end jeweller has been crafting since the 1780s.
Furthermore, the exhibition served to unveil Chaumet's new Le Ciels collection. In celebration of its launch, the jewellery maison worked with Dr Patrick Michel on an app coined In The Sky, which allows guests to browse the astrological inspirations for the collection's pieces.
Considering Chaumet's tiaras have been worn by the likes of Lady Mountbatten and Napoleon Bonaparte's first wife Josephine de Beauharnais, it should come as no surprise that the maison refuses to replicate a pre-existing piece. As such, each and every tiara on display – many of which are being seen publicly for the very first time – is genuinely unique. To browse a selection of the jaw-dropping tiaras that make up the Chaumet in Majesty exhibition, scroll on.