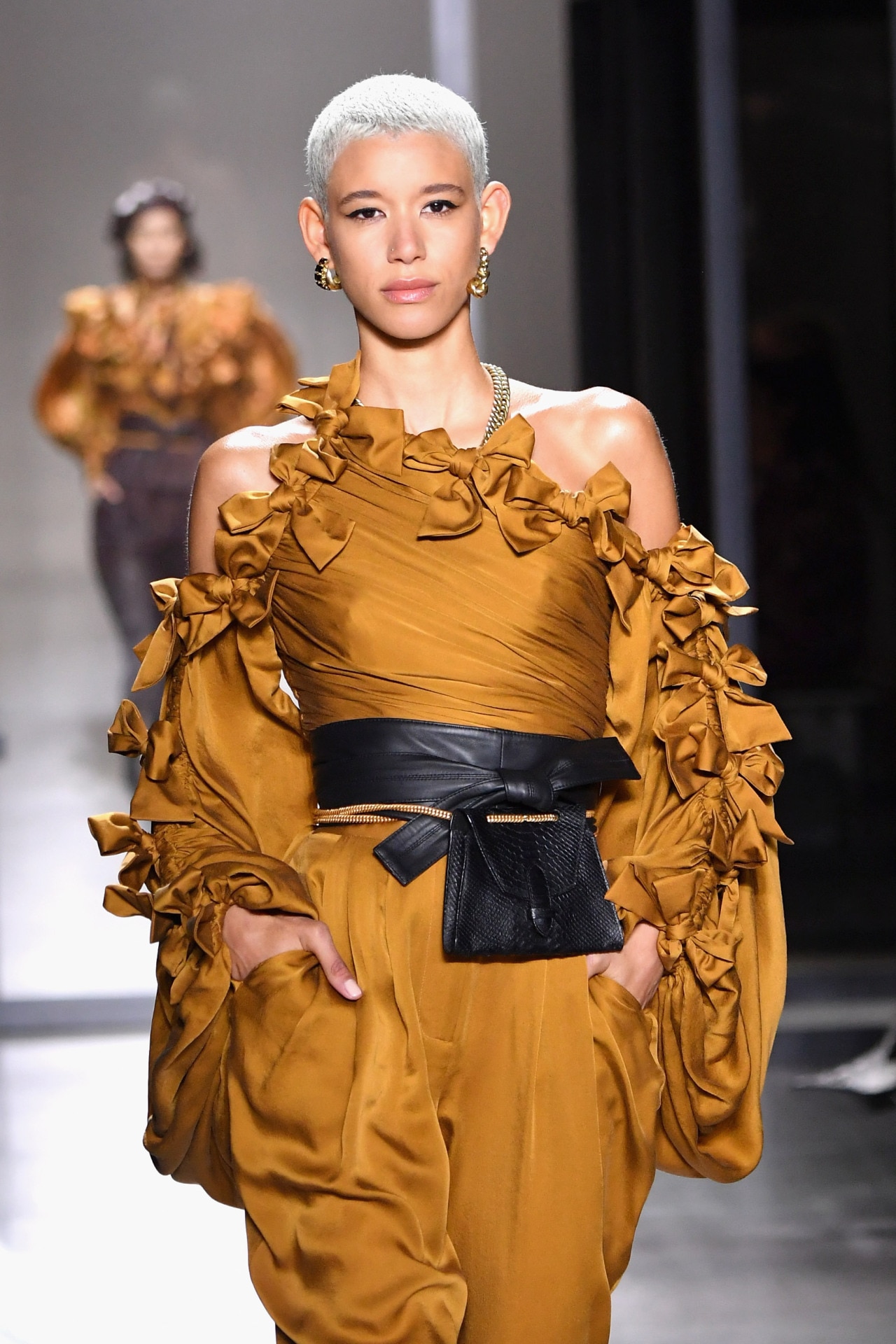 Dilone is a forced to be reckoned with. At just 25 years of age, the American model has walked in the Victoria's Secret Fashion Show, worked with the likes of Celine, Versace and Marc Jacobs, and volunteered with at-risk youth.
Now, Dilone has her sights set on screenwriting and filmmaking, and is returning to school to focus on her future. It is this same motivating force that spurred on the model's recent social media cleanse – no small feat when the industry you work in is one that promotes publicity.
"I feel like it's important to stay connected and I do see the positive aspects of social media and I'll get back to that," she told Vogue while visiting Australia with David Jones.
"But I am also 25 and I found myself identifying myself a lot through social media and I had to get off of it and remove myself from that so that way I could feel myself as opposed to seeing myself – if that makes any sense?" she asked.
Going on to tell Vogue that she plans on holidaying in Australia when she finishes shooting David Jones's new On The Bright Side campaign, Dilone confirms: "I went to Bondi Beach last time and I really liked that area so I'll probably go back around there."
When it comes to her personal style, the model shares she typically opts for outfits that are "really comfortable, chill and a little sexy." Pointing at a pair of tailored trousers she was wearing at the time, Dilone says: "I love pants like these, they're fucking awesome. I'm trying to get more pants like these and staples that I swear by."
"I have this really amazing Céline blazer that I love from Philo's last collection, and I have these great YSL leather pants that I really like," she continues. "But for the most part, if I'm going to work I'll dress up a certain type of way, but on my off duty days, [I wear] comfortable jeans, some Adidas and just a comfortable tee."