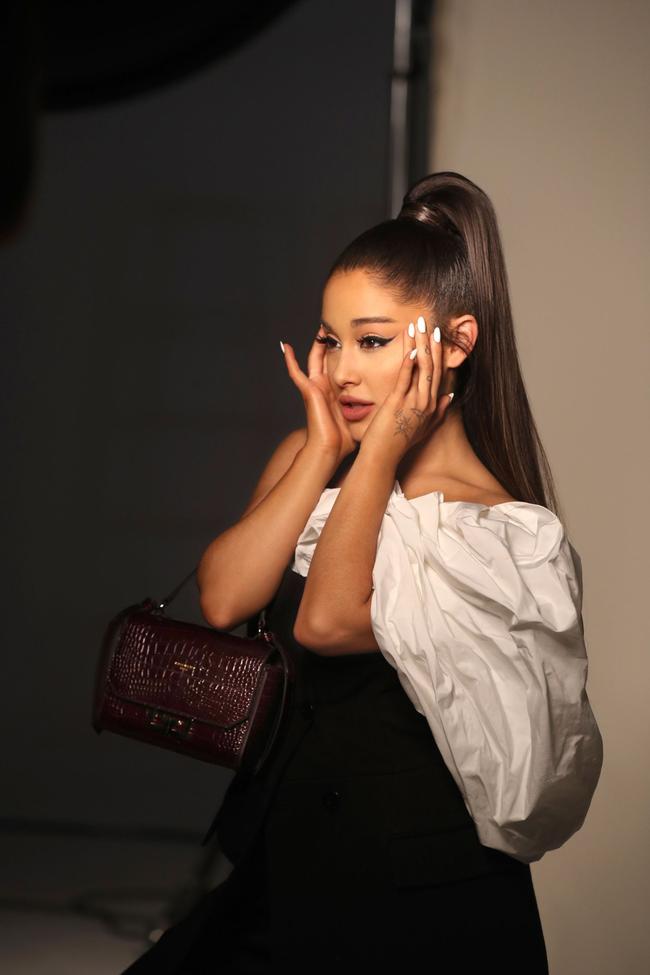 Ariana Grande wearing the Givenchy Eden Handbag
Aptly named the Eden handbag to reflect the "lush paradise" titled Winter of Eden that inspired Waight Keller's design for the autumn/winter '19/'20 season, the bag is being touted as the most interchangeable and personal piece the house has ever released. Featuring strong lines, graphic colours and a range of exotic finishes, the Eden handbag is undeniably a hero piece of the season. But Waight Keller was also thinking of every woman when she designed this bag, because it allows the wearer to adjust and personalise it to fit their own personal style.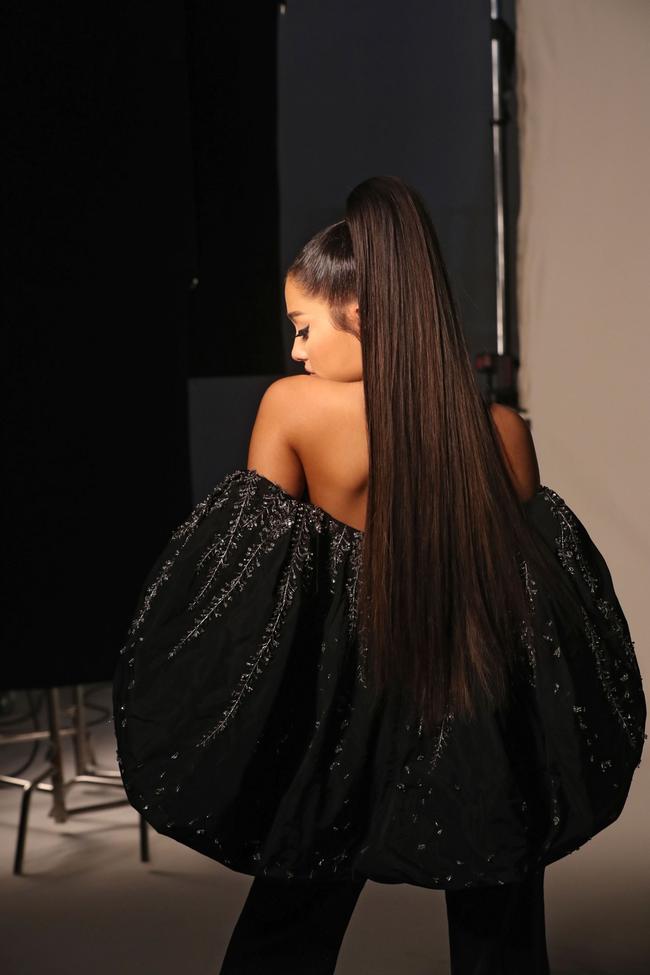 The medium Eden handbag, entirely handcrafted in Italy, can be personalised with a selection of interchangeable straps, featuring different colours or finishes, to create an entirely new look. Cleverly, it's a feature that Waight Keller intends to update in the seasons to come, so that one could reinvent their bag with every
Givenchy
collection. For autumn/winter '19/'20, finishes range from deep black leather to rich jewel tones of teal velvet, russet ostrich, crocodile or green python.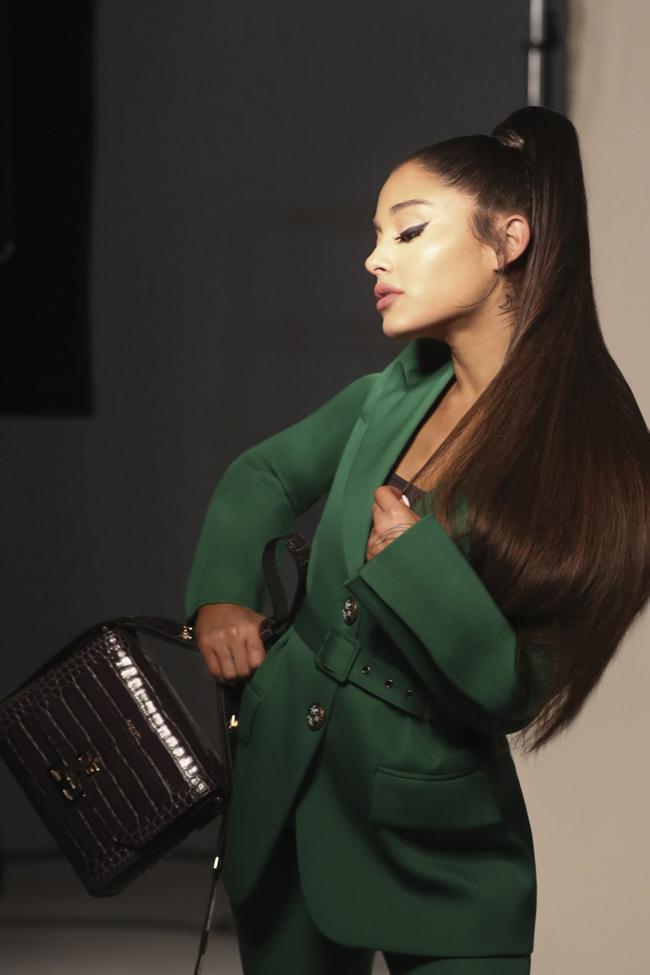 Ariana Grande wearing the Givenchy Eden Handbag
Waight Keller has also designed a release of teeny-tiny leather accessories designed to complement the medium-size Eden, including round, accordion or zipped card cases that also come with leather straps so that they can be worn either around the wrist or as a pendant.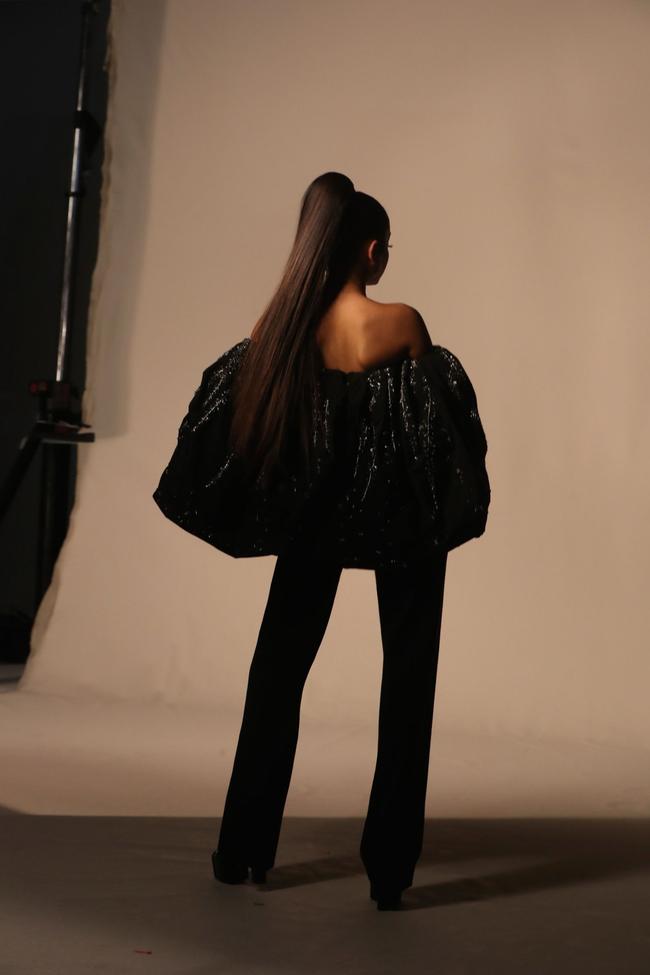 The vision for the Eden is one of versatility, so that the wearer can not only personalise their look but change it from day to night and from season to season. Yet the Eden bag is instantly recognisable as a Givenchy house piece – thoughtful details represent codes of the house, including geometric stitching in the house's signature 'V' shape – an echo of the GV bag and a reference to Givenchy's couture necklines.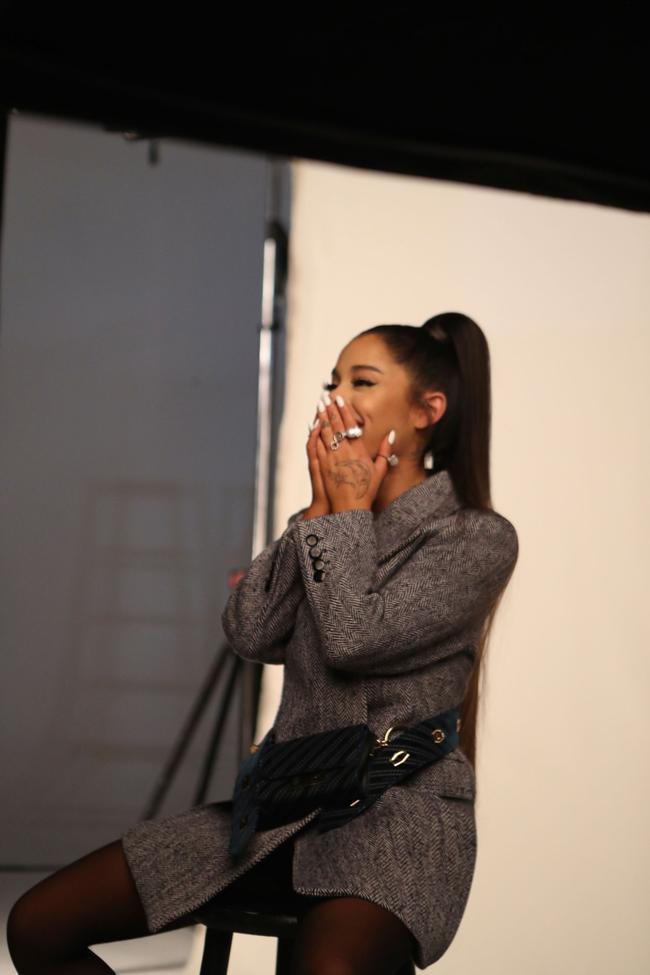 Ariana Grande wearing the Givenchy Eden Handbag
In its first campaign starring the house's new face, Ariana Grande, uniquely titled #Arivenchy, the iconic singer could be seen with the Eden bag perched on her shoulder, proving it's not only the perfect statement accessory for a modern icon but also the modern woman.
Find out more about the Givenchy Eden Handbag