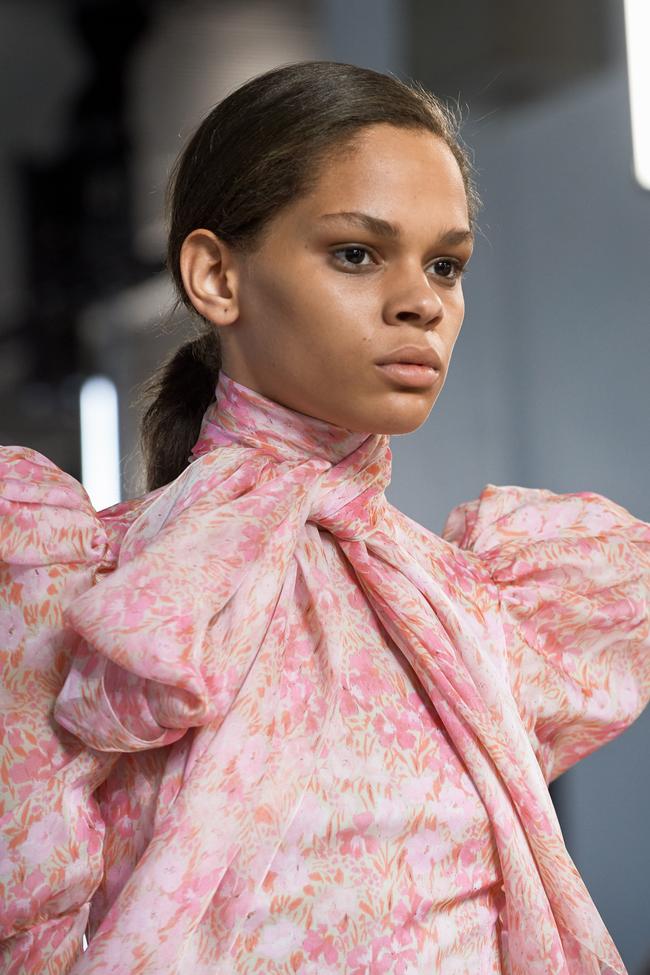 Giambattista Valli ready-to-wear autumn/winter '19/'20.
An odd quirk of our modern world is that when a trend swings around, there always seems to exist a label made to cater to it. Such is the case with Edeltrud Hofmann, a line by New York stylist Masayo Kishi, who makes blouses and scarves out of a beguiling mix of silk prints. But the way she sees it, the current taste for pussybow blouses and neckties is a continuation of what was once a style mainstay. "It has a style that certain people always love, and I love," she says.
Spanning the decades, a flourish at the neck was seen most notably on strong trailblazing types such as Coco Chanel and Marlene Dietrich in the 30s and 40s, then reappeared to curry favour among the newly liberated working women of the 60s, 70s and early 80s (see: Melanie Griffiths on screen, Margaret Thatcher in real life). The blouse with that something extra – a jaunty twilly, or a bow the width of a sash tied and looped to flop foppishly at the collarbone – was able to convey a sense of being both serious but sensuous. It represents a refusal to buy into the trope that anything with a feminine bent should be eschewed if you were to be taken seriously.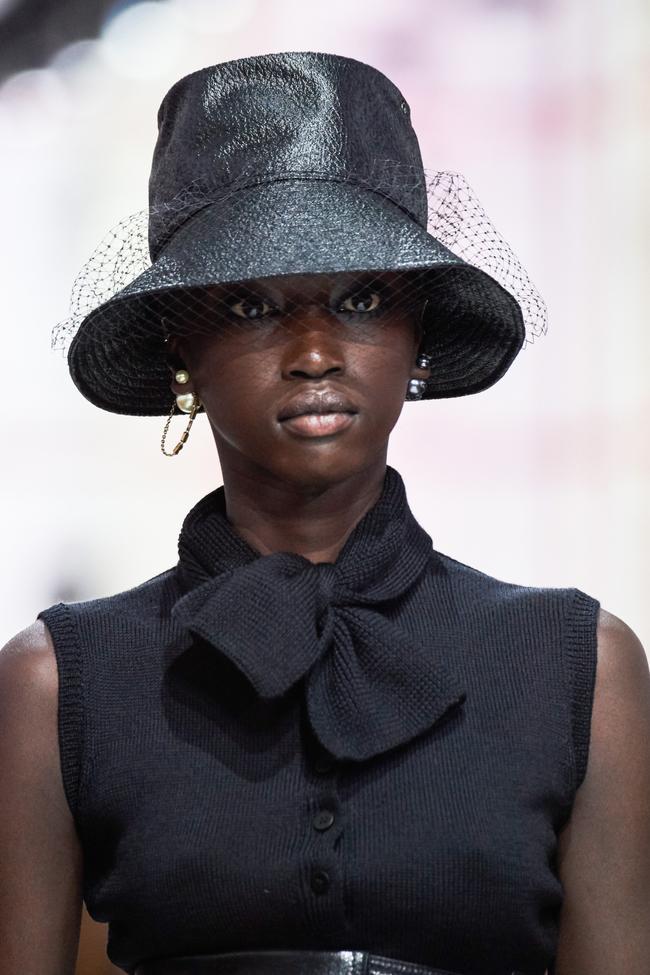 Christian Dior ready-to-wear autumn/winter '19/'20.
Happily, for this outing in 2019, the pussybow loses the sober politeness, the mood instead keeping up with that intersection of work and play at that turn of the decade into the 80s. It is to this era that French label Equipment, which has made its name with silk blouses, looks to conjure the right spirit. "Feminine, natural, and also a bit rock'n'roll," explains Timothy Bailey, the brand's vice-president of design, of what he sees as applicable now.
Bianca Spender, a master hand at wrangling womanliness into sleek contemporary clothing, sees the blouse as equally easy to style for the modern world. "You can create a dramatic and elaborate neckline if you tie a fancy bow, or it can look relaxed and nonchalant if you leave the ties hanging," she suggests, saying its inherent looseness makes it the perfect match for sharper lines, like a well-tailored suit. "It means it can be easier to wear under a jacket, as you don't have conflicting collar or lapel shapes."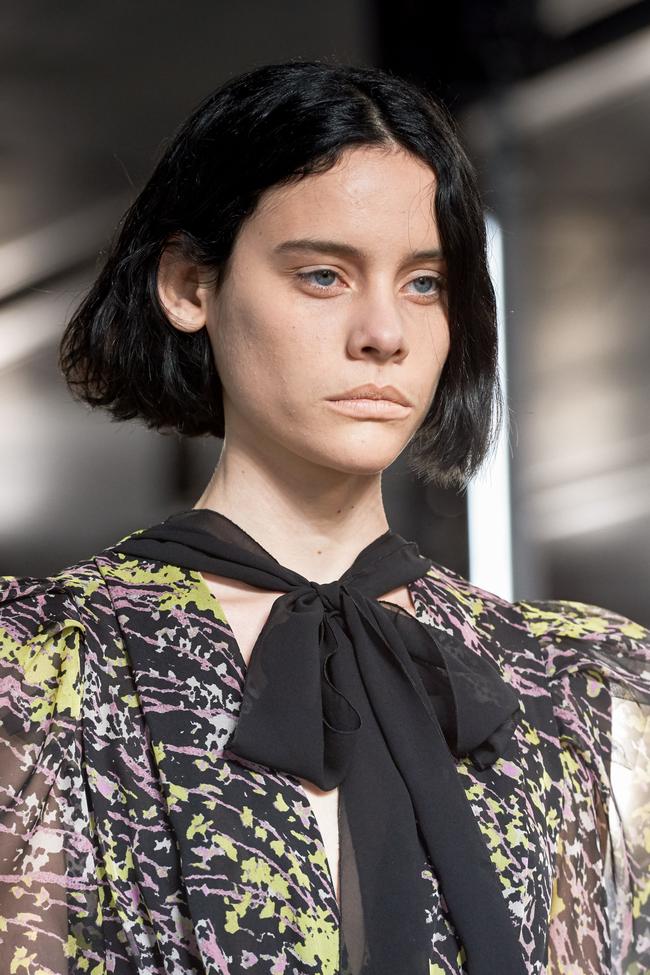 Giambattista Valli ready-to-wear autumn/winter '19/'20.
With designers joining in on the grown-up girlishness this season, Burberry, Saint Laurent, Zimmermann and Petar Petrov among them, there's a question of how to avoid vintage associations. Kishi suggests going all out with the insouciance. "Untie the bow [and leave it] hanging down over the unbuttoned front." Next? "Low heels. Denim. No rouge. Add a simple, refined piece of statement jewellery." She attributes the blouse's endurance to the different forms of femininity it can express. "Modern femininity is women with their own views," Kishi continues. "Fashion does not show true femininity; it comes from inside. But we can pretend it with a particular style." Get knotting.
This article originally appeared in Vogue Australia's October 2019 issue.