Every year, Joe and I exchange one gift. It's something we imagine the other wearing until we're old and gray, so there is a lot of time and thought that goes into it. Over the years, the jewelry I wear has become less about fashion and a lot more about sentiment and longevity. No matter your budget, a gift someone can wear day in and day out is a special way to make the gift of giving that much more meaningful.
I've selected my favorite pieces from a personal favorite jewelry brand, Vrai, with readers of every age and relationship status in mind. Because gifting yourself or someone else a piece they can wear all year round from a company that not only values great design but also how their jewelry is produced*, is truly the perfect gift (in my opinion)!
Each one of these items mixes timeless design with high style and it is my hope that you find something here that would mark a truly special moment in 2019. (Joe—you know which one is on my mind!!!)
*All of Vrai's diamond jewelry is proudly made with created diamonds for a more sustainable future.
---
01
Infinity Baguette Band
With a hint of deco and a dash of Hepburn, Vrai's Baguette Infinity Band exudes a quiet confidence that's both modern and nostalgic.
---
02
Ear Arc in Marquise
The Marquise 6-Diamond Ear Arc follows the slope of your ear, creating a naturally brilliant curve. An elegant elliptical shape, each diamond's vertical setting and long facets capture light at every angle. This substantial six marquise-cut diamond earring is designed to be worn solo as a statement of individuality.
---
03
Emerald Diamond Tetrad Ring
Framed in 14k solid gold, the Emerald Diamond Tetrad features a series of four vertically-set emerald diamonds, balancing symmetry and substance. Each Emerald diamond's narrow step-cut facets create depth and dimension, while an open back gallery draws in light and spotlights clarity.
---
04
Pave Huggie Hoops
Sustainable diamonds for your everyday. Our Pavé Huggie Hoops are your inspiring friends who can't help but shine. Each petite diamond adds a hint of sparkle to your ear stack, catching a flicker of light with every step you take. Small Huggies are true to their name and small in size, perfect for second piercings or smaller lobes.
---
05
Round Diamond Bezel Necklace
Elemental in form and timeless in meaning, the Round Diamond Bezel Necklace features a round brilliant-cut diamond effortlessly balanced within a minimal gold rim. Vrai's signature knife-edge bezel setting bounces light in every direction so your diamond shines as bright as you do.
---
06
Tiny Diamond Station Necklace
The perfect balance of sparkle and subtlety, the Tiny Diamond Station Necklace embodies the sentiment that less is more. A solid 14k gold Shimmer Chain features five bright .02 round brilliant diamonds, making it an empowering (and shiny) reminder.
---
07
Emerald Signet Ring
A modern interpretation of a classic style, Vrai's Emerald Signet Ring features a sustainable 0.50 ct diamond. A traditional and personal symbol, the signet has been around for as long as time. A refreshing and contemporary reinvention of a vintage shape.
---
08
Silk Box Chain Bracelet
The Silk Box Chain creates a minimalist look with maximum appeal. Designed to catch light at all angles, the four-sided diamond cut box chain creates an almost tangible sheen that moves with you throughout the day. A 14k solid gold chain is perfect on its own or paired with a pendant.
---
Ed. note: This post was sponsored by Vrai. The compensation received in exchange for placement on Wit & Delight is used to purchase props, hire a photographer, write/edit the blog post, and support the larger team behind Wit & Delight.
While compensation was received in exchange for coverage, all thoughts and opinions are always my own. Sponsored posts like these allow for the development of additional dynamic content to be produced, unsponsored. Thank you for supporting our partners!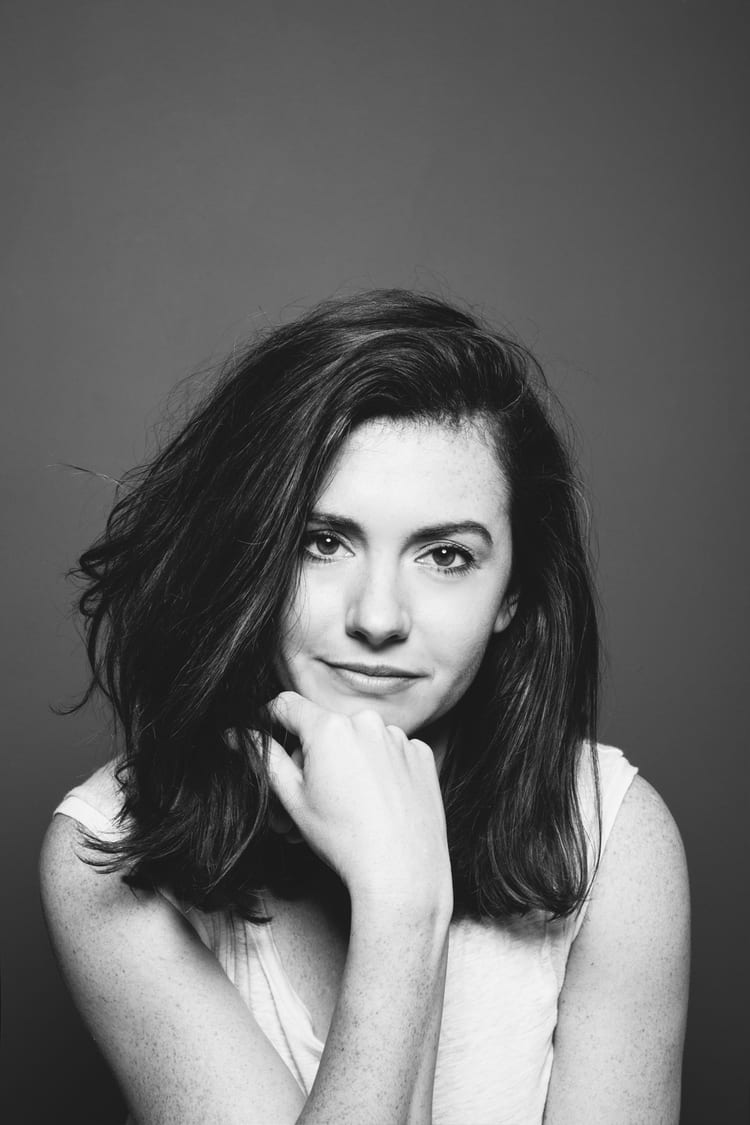 Kate is currently learning to play the Ukulele, much to the despair of her husband, kids, and dog. Follow her on Instagram at @witanddelight_.