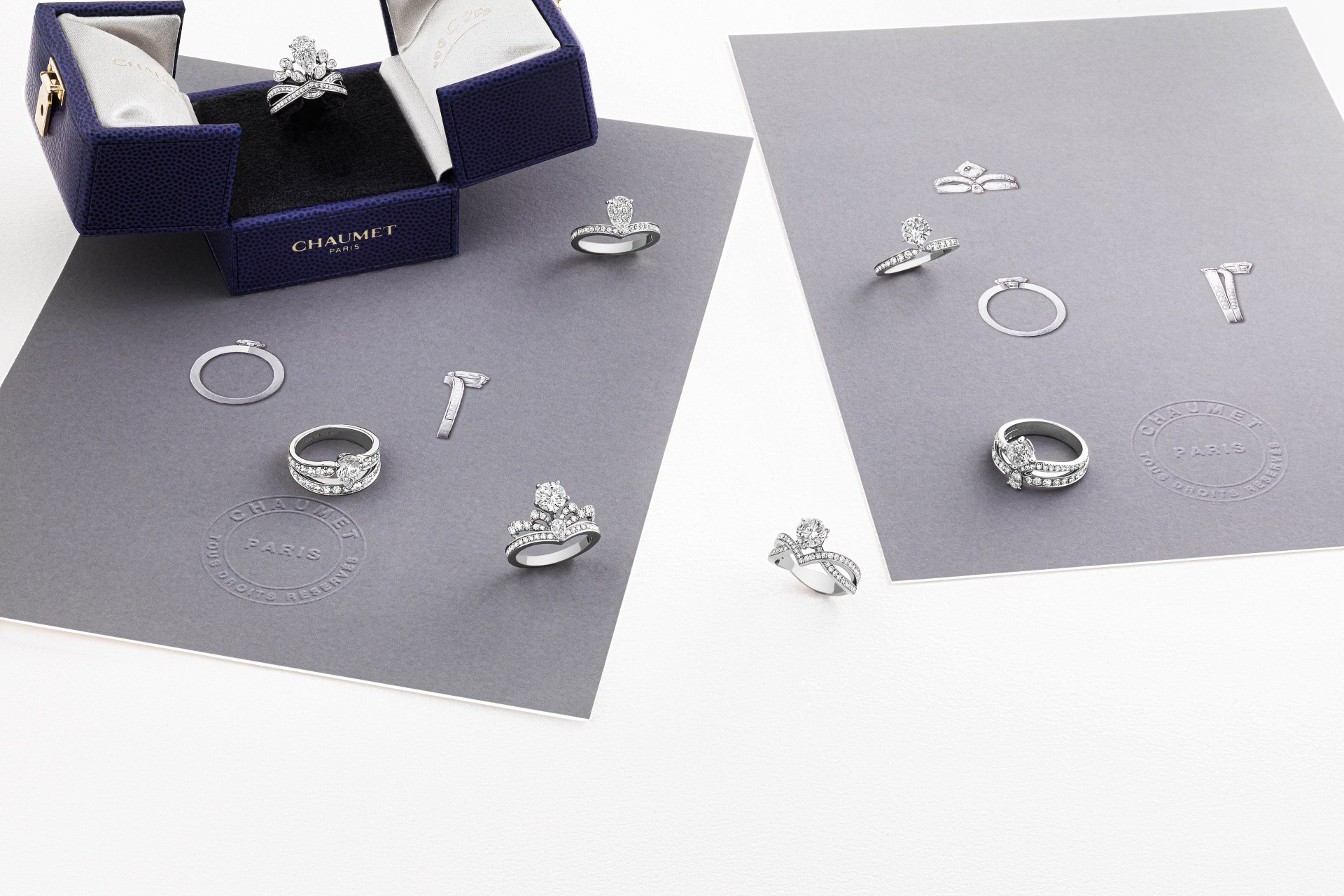 Learn your Éclat d'Éternité from your Splendeur Impériale.
The inner sanctums of luxury jewellery houses have always held a well-ventilated air of intrigue and mystery around them. How many pieces does each of their clients own? Where do they keep them? Who decides how many diamonds decorate the band of a ring? How many makers work on one single piece, and for how long?
These questions circle all the more around those especially storied jewellery houses whose legacies extend decades, no, centuries ago, and which serviced historical figures that changed the course of time, and fashion.
Among these institutions, which are few and far between, is the French jewellery house of Chaumet, founded in 1780 by Marie-Étienne Nitot. A jeweller to maharajas, royals and empresses, Chaumet's iconic jewellery pieces – many inspired by the company's muse, Joséphine, the first Empress of the French – have transcended time, with their enduring relevance evident in the brand's loyal customers and clientele today.
Even if only to admire from afar, Vogue curates some of Chaumet's key pieces below. Transport yourself to the Place Vendôme in Paris, where its flagship sits today, and learn about some of the house's most coveted icons.
Splendeur Impériale
Bringing together two of the house's jewellery icons – the tiara ring and the brilliant-cut diamond – the Splendeur Impériale solitaire is an enduring symbol of the house's elegance and feminine inclinations. It also serves as an ode to the past, namely the parures the empress would have worn, and their timelessness for now and the future.
Frisson
The house's classic solitaire is reinterpreted with a modern spin, made to look as if five fingers of a gilded hand are gently caressing a heart. The diamond at its centre is a brilliant-cut and ranges from 2 to 2.24 carats in size, with its beauty radiating from every angle.
Bee My Love
The bee, and the honeycomb it produces, have long served as visual motifs that have today become synonymous with the jewellery house. Geometrical, minimal and clean designs are translated in bracelet, ring and necklace versions, which make bold statements when worn alone or paired together.
Torsade
The Torsade solitaire, which features a brilliant-cut diamond, is designed to resemble the shape of an unfolding ribbon. Should you delve deeper into the history of the jewellery house, you'll note its uncanny visual similarity to the frieze on the Place Vendôme's iconic column.
Plume
The Plume solitaire, designed to look as if the band is embracing the centre diamond, is as elegant as it is interesting to look at. Recalling feathers encountered by the house of Chaumet in the Second Empire, it is designed to appear solid yet feather-light.
Éclat d'Éternité
The Éclat d'Éternité solitaire, made up of a brilliant-cut diamond, is designed using the house's fil couteau technique, an instant identifier of the house's signature. This special piece reworks Chaumet's tiara ring, with a pear-cut diamond that speaks to its universal appeal. While the jewellery piece may be worn everyday, it can also be teamed with a matching wedding band for formal occasions, especially celebrations of love.