After two babies, I was ready to go through my wardrobe and rethink not only my style (and rid myself of those "one of these days" pants) but also how I can become a more conscious consumer.
Anyone who has participated in a closet purge (or the recent Marie Kondo fad) knows that oftentimes, the whole process changes your outlook on style or substance. For me? It was both. I was an ENORMOUS fan of fast fashion back in the day, and knowing what I know now about the fashion industry, I've had to retrain my mindset and purchasing habits to remember QUALITY, not QUANTITY. While I'm in no way perfect, I know that if I'm committed to change, it will happen.
After donating several bags of clothing and accessories, I was excited to shop my closet and create a brand new wardrobe using pieces that I already had.
Determined to build a style and closet that would last longer than a season, I required a few everyday essentials. With my list in hand and values in check, I wanted to find a brand of classic, essential wardrobe pieces that would be durable and not break the bank.
Have you heard of Nisolo? I was already a fan of their silhouettes and their spin on classic designs. Still, after reading about their current commitment to wage transparency (along with another Nashville brand, ABLE), I had to learn more.
(Nisolo is offering a discount to Wit & Delight readers! Keep reading for all the details.)
Nisolo recently published its commitment to ethical supply chains and wage transparency. What does that mean? By sharing this information, Nisolo, and other brands, are taking both accountability and responsibility to change unfair labor practices in the world of fashion.
All Nisolo producers receive, at a minimum, beyond fair trade wages, healthcare, and a healthy working environment. Your purchase enables us to create opportunity for over 500 people across our supply chain.
By having a better understanding of where my clothing comes from and what the supply chain looks like, I *am* a conscious consumer. I can see how the product is made from beginning to end and have a better understanding of just how far my money goes.
Part of being a conscious consumer is using your purchasing power to make decisions. If you purchase from brands like Nisolo (or a list of even more that give back here!), you are supporting their mission and affecting change.
With my values satisfied, I was ready to dive into Nisolo and find a few exceptionally designed and sustainable pieces that would help me shop my closet season after season. (Nisolo is offering 20% off Nisolo products to Wit & Delight readers. Use code WITDELIGHT20 now until 11/27.)
Simone Crossbody in rosewood – Or as I like to call it, my Goldilocks bag. It's not too big and not too small. Sometimes, I just want to carry a purse that holds more than my phone and wallet, but don't want it to be so big that I'm searching for hours to find my phone. There is so much freedom in a crossbody bag, and as a parent, not having to carry everything for everybody is a gift in and of itself.
Ama Mula – Yes, yes, yes, it's wintertime, and yes, maybe these Ama Mulas aren't practical for walking outside (unless you've got a getaway planned to warmer weather!). But hear me out: I go inside places all the time. These are sitting right inside the studio so I can change out of my large, clunky snow boots and put these little beauties on. And just like that, I remember that spring will come again (and I can wear these all the time!).
Heeled Chelsea Boot in black – Fun fact about having two kids: Your feet aren't the same size they were before, so I had to part with a few of my previous favorites (wish I knew about this before!). I've got a fantastic pair of winter boots for when winter gets real, but I needed a pair for winter "lite." Enter Nisolo's Heeled Chelsea boot. It's not only stylish and light, but it's rainproof people! This is a hardworking, water-resistant boot with rubber soles that won't wilt or get destroyed in water. The best part? It still looks fantastic with everything. Do yourself a favor and get yourself a pair for the upcoming holiday season.
Noemi Belt in black – You would think that something so elemental to wardrobe building would be easy to find. For me, this is my white whale. I'm never taking off THIS BELT ever. I've had such problems with belts, and the only other one that seemed to work was in a vintage shop in Paris that I found earlier this year, but didn't buy (spent the money on literally a suitcase full of beauty cream instead!).
While it has been a shift (and a challenge) to think deeper on my purchases, I know that in even in a small way, I'm affecting change. While change doesn't happen overnight, I do know that even 1% counts. I feel good about using my purchasing power with Nisolo and other brands that are committing to giving back. It's a win-win-win, knowing I'm getting an exceptionally designed product that is sustainable while also allowing me to uphold my values as a consumer.
It's heartening to see more and more companies share this type of information with the general public. I hope that with more companies like Nisolo being transparent with supply chain and wages, more and more brands will be inspired to follow suit.
Remember, Nisolo is offering 20% off Nisolo products to Wit & Delight readers. Use code WITDELIGHT20 now until 11/27.
---
This post was sponsored by Nisolo. The compensation received in exchange for placement on Wit & Delight is used to purchase props, hire a photographer and videographer, write/edit the blog post, and support the larger team behind Wit & Delight.
While compensation was received in exchange for coverage, all thoughts and opinions are always my own. Sponsored posts like these allow for the development of additional dynamic content to be produced, unsponsored. Thank you for supporting our partners!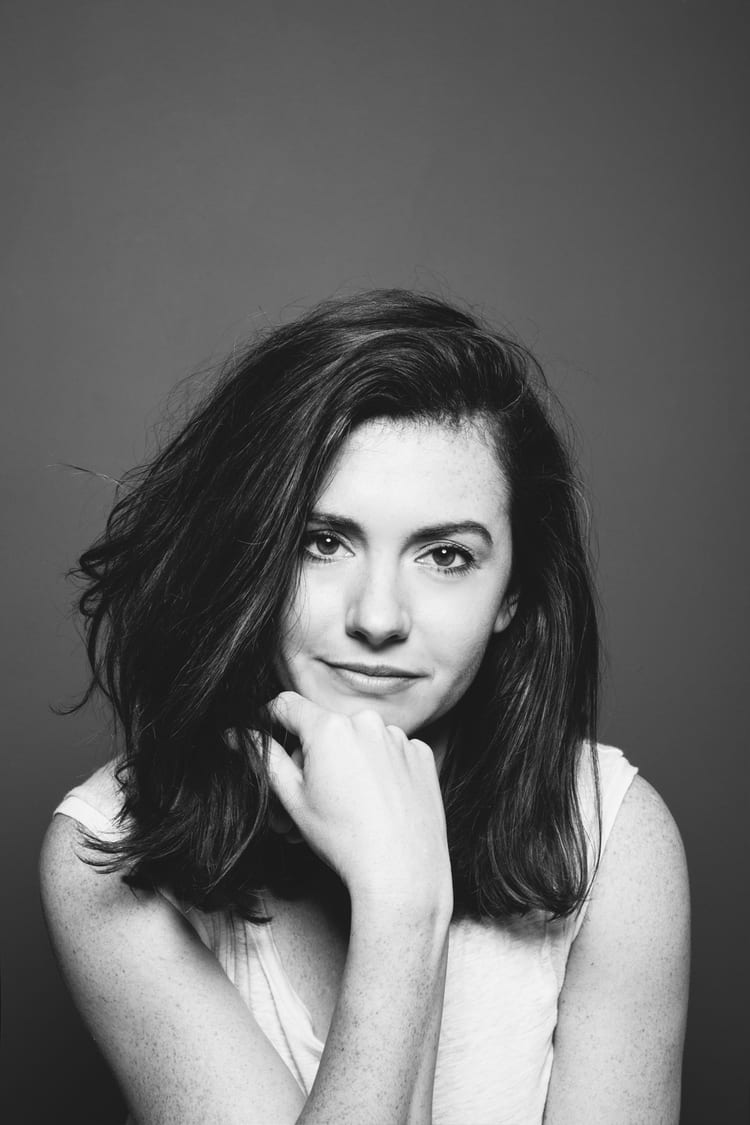 Kate is currently learning to play the Ukulele, much to the despair of her husband, kids, and dog. Follow her on Instagram at @witanddelight_.