Stefan Bradley
Cassie Leatham is a multidisciplinary artist of the Taungurung and Dja Dja Wurrung people.
With a 35-year career in arts and creative practices, where does one start with Ms Leatham?
Master weaver, sculpture ceramic artist, jewellery designer, fashion designer, cultural educator, businesswoman, community ambulance officer, author, illustrator, founder of two Aboriginal-owned and operated businesses wildblakarts and Yanggurdi.
The Gippsland Times caught up with Ms Leatham at Pure Envy and Co hair studio in Maffra last month as she got her hair styled ahead of her first fashion collection being unveiled at the First Nations Runway at the Melbourne Fashion Festival on March 11.
The First Nations Runway (presented as Runway 5) demonstrated fashion design excellence within First Nations communities.
"Yanggurdi is my collection, so having this fashion collection being displayed on Runway Five tonight is really important for me, because it's wearable art," Ms Leatham said.
"I've got a very, very strong connection to country and belonging. And I want to share my stories through my creative arts and practice."
It's prestigious to have something you've created shown off in Melbourne, but Ms Leatham wants to make sure her local community is supported too.
"I've grown up on Gunaikurnai country and I was born on Gunaikurnai country and reside here on Gunaikurnai country," Ms Leatham said.
"I was born in Sale, I grew up in Stratford. I went to Maffra schools. And now I reside in Boisdale.
"I'm being styled by these beautiful girls here today at Pure Envy and Co, and my daughter Ryley is a first-year apprentice here."
Co-owners of Pure Envy and Co, Jamella Sim and Tayla Knight, said they were excited that Ms Leatham asked them to style her.
"Thanks to Cassie Leatham for keeping it local and involving us in this and it's a big deal for us and her. It's really lovely for her to include local businesses," Ms Sim said.
"I'm excited to be a part of Cassie's journey. She stays true to herself. She's very humble," Ms Knight said.
"And her daughter Ryley is our apprentice and she's a natural, she's really good with our clients."
Speaking to the Gippsland Times after the event, which was opened by singer-songwriter Maanyung, Ms Leatham said she had an amazing experience.
"Maanyung was a showstopper as he carried my signature printed fabric that I covered a surfboard with, as my collection is about relaxed, everyday wearable art that tells my personal journey of my weaving," Ms Leatham said.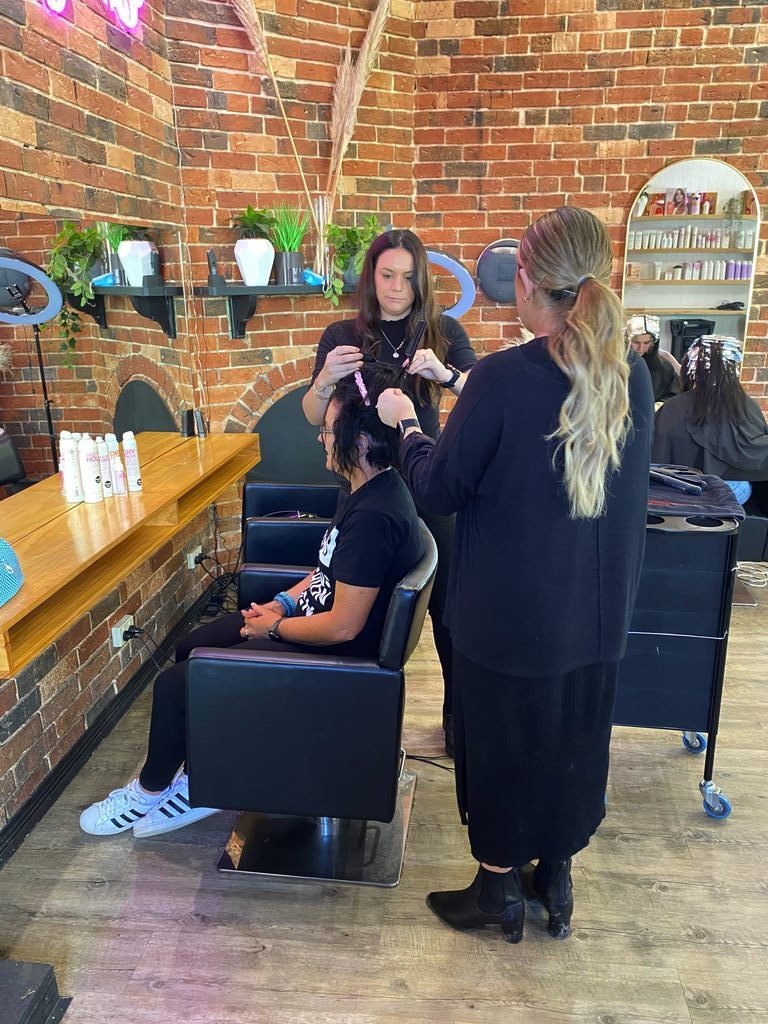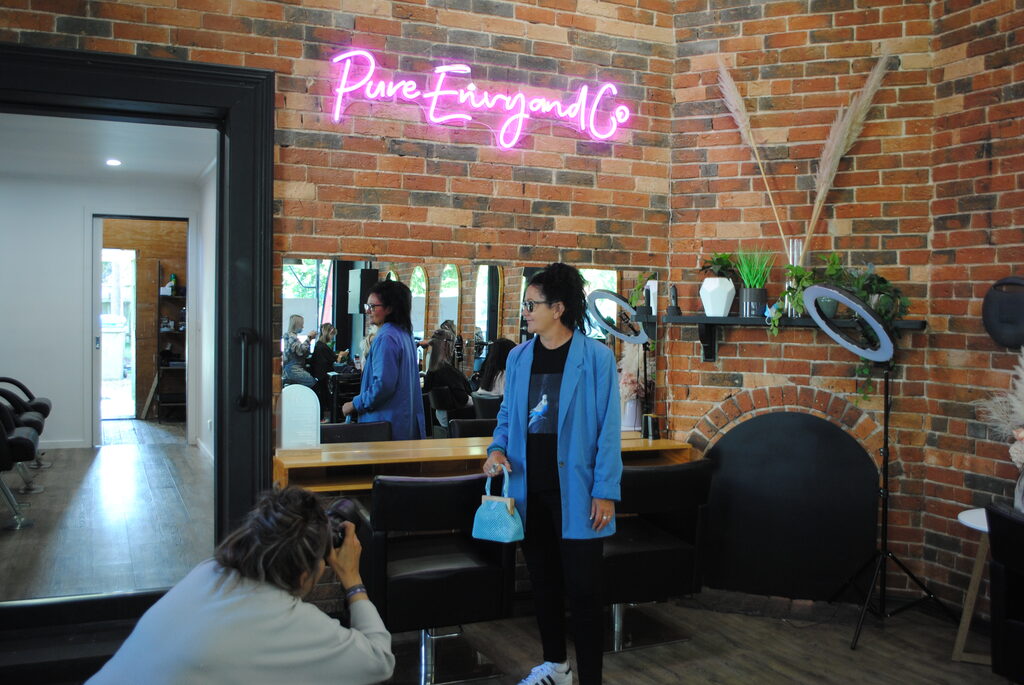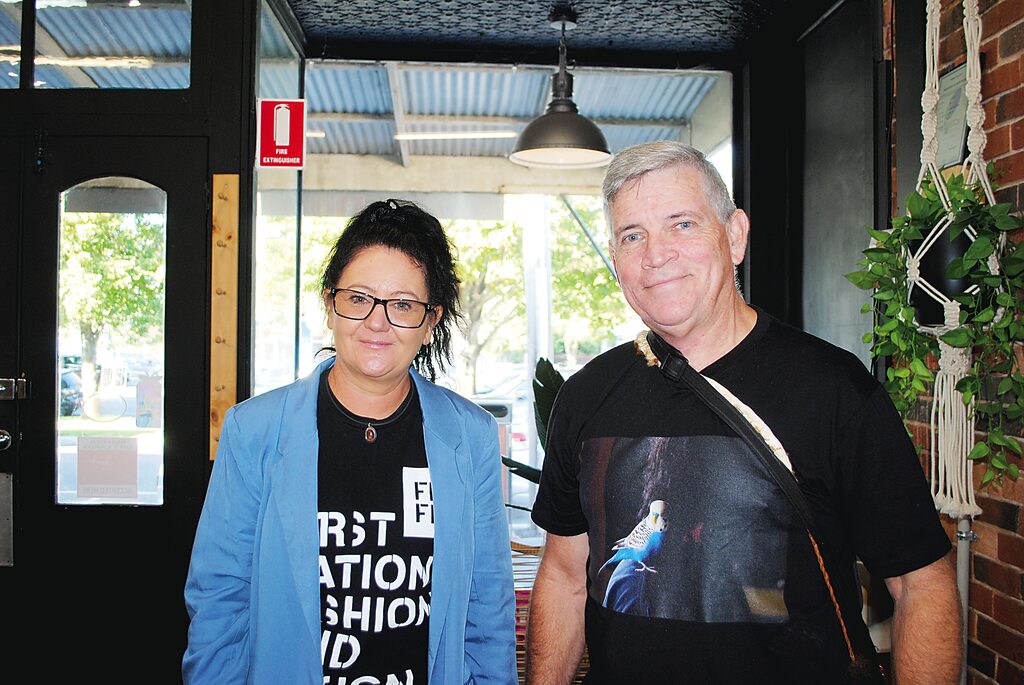 Cassie Leatham (left) with The Eventurers photographer Ian Fellowes. Photo: Stefan Bradley
Cassie Leatham with Jamella Sim and Tayla Knight of Pure Envy and Co in Maffra.
Photo: Stefan Bradley
Yanggurdi collection presented in Melbourne. Photo: lucasdawsonphotography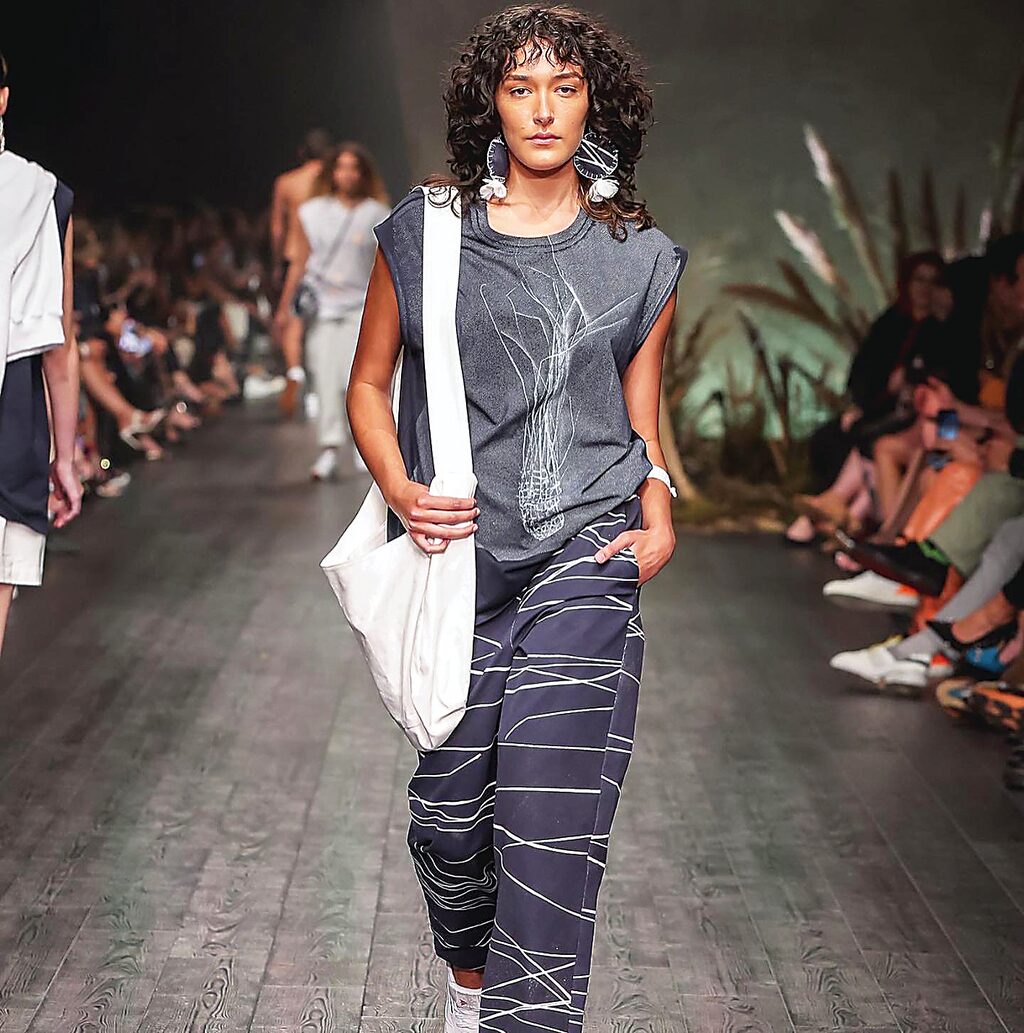 Yanggurdi collection presented in Melbourne. Photo: lucasdawsonphotography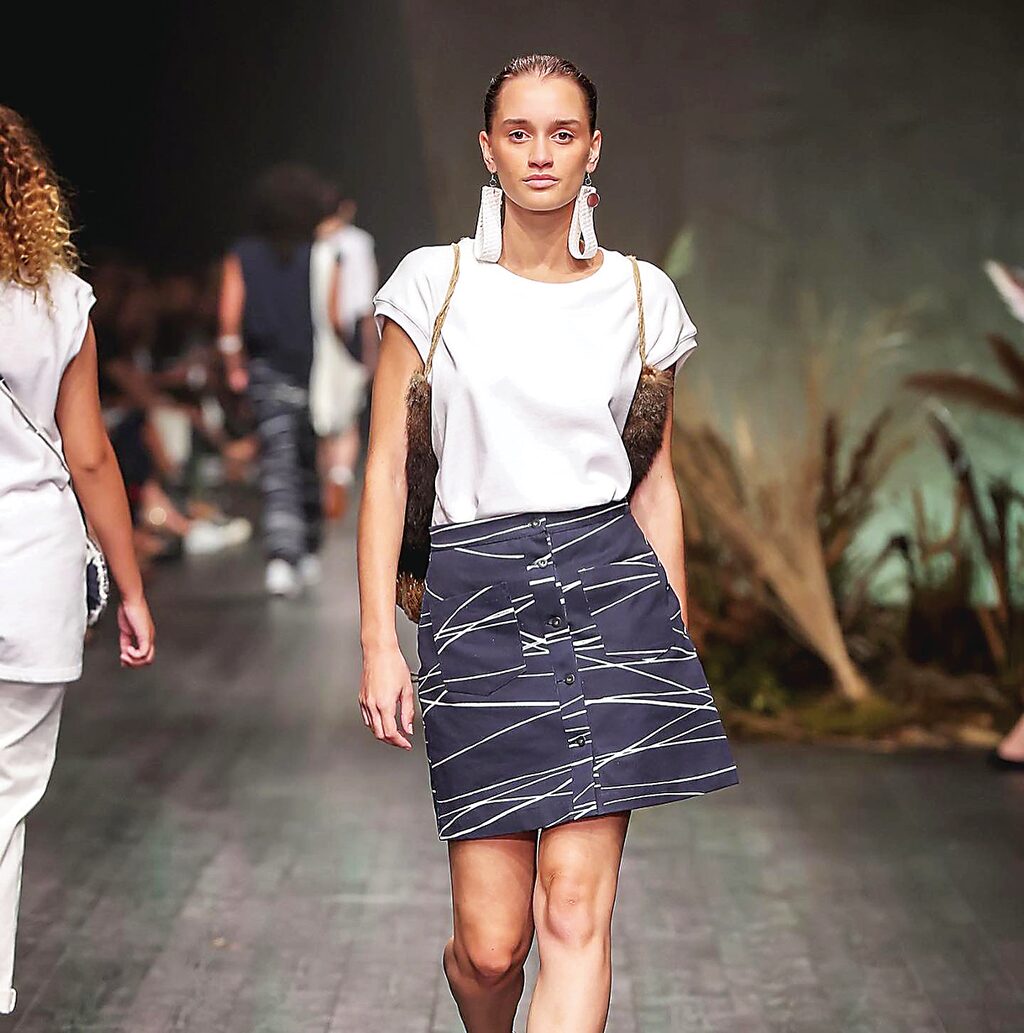 Yanggurdi collection presented in Melbourne. Photo: lucasdawsonphotography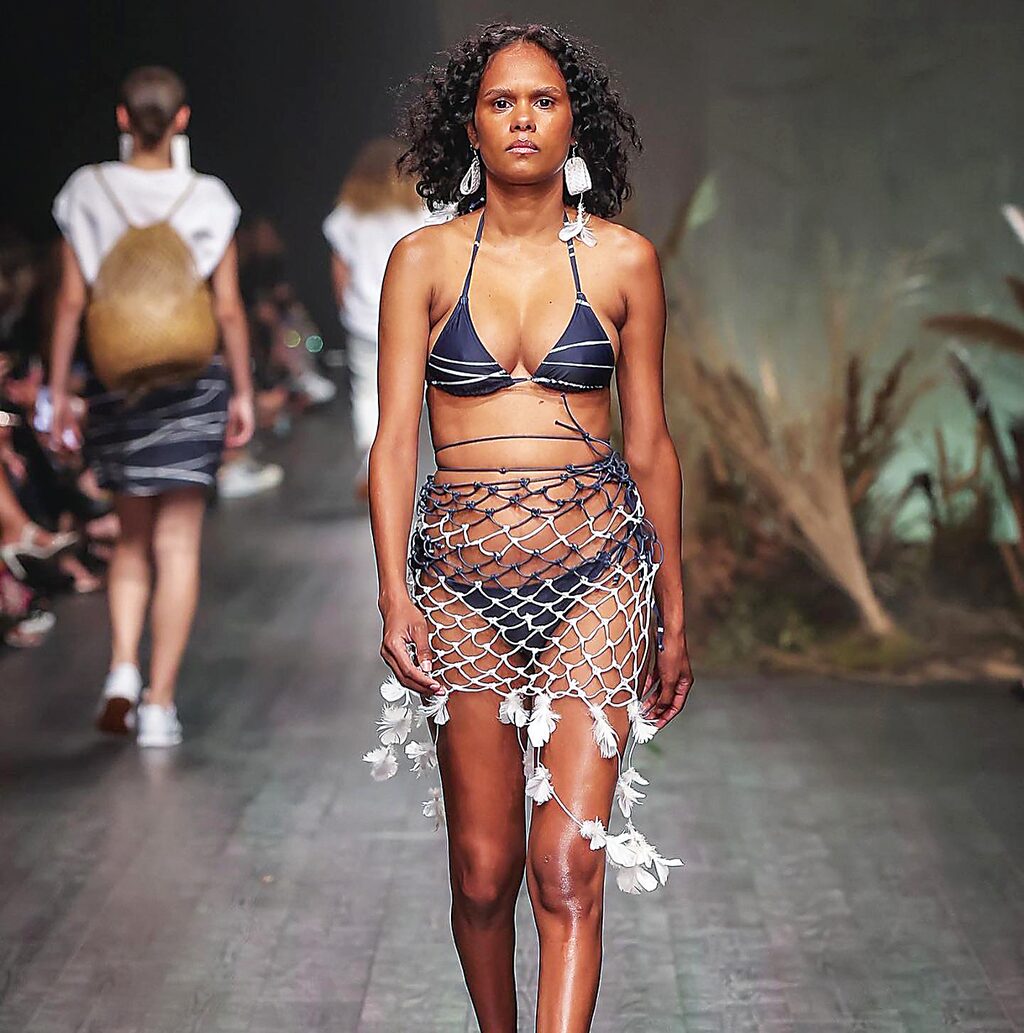 Yanggurdi collection presented in Melbourne. Photo: lucasdawsonphotography