"I think I got lucky with the designers I spotted," she says of the talents she has uncovered – among them Christopher Kane, Acne and Roksanda Ilinčić. "It was all heart; certainly I had no training. Maybe that ignorance was good. Buyers are often burdened by numbers – they have to look at previous sales, stats and data. I was coming purely from, 'What do I like? What is beautiful to me?'"
Sewell says her innate capacity for risk helped, too. "I bought the pieces nobody else would buy. And they didn't always sell. But I didn't have targets – and I wouldn't have hit them anyway."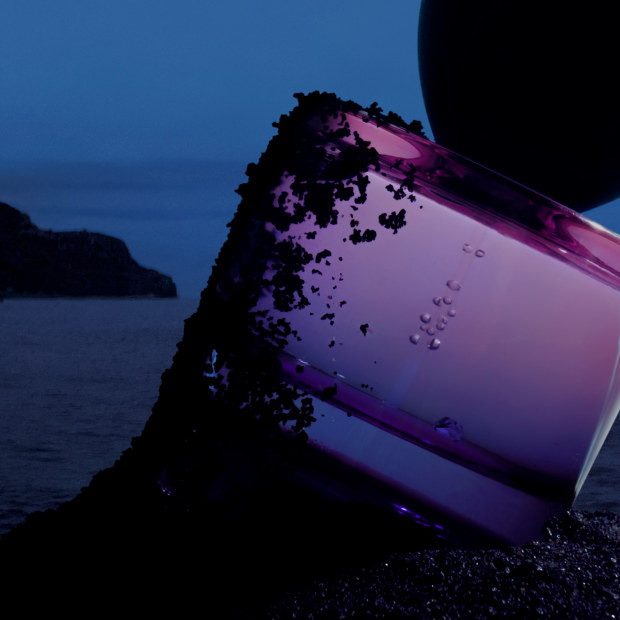 The boutique closed in 2002, when Sewell returned to Australia for four years to care for her ailing mother. A call from retail maven Joan Burstein of Browns took Sewell back to London, and to a role where she again worked her fashion fairy-godmother magic.
"Mrs B was known for finding new names, new brands. I was – dare I say – trumping her on a few brands. I think she was like, who is this girl?"
Sewell stayed at Browns for two years before launching her own consultancy business, working with everyone from Liberty to Hermès, and co-founding the ultimate cool-girl label, Être Cécile. In 2017, she joined Farfetch as vice-president of style and creative, and then Style.com in a similar role, overseeing its commercial launch.
The transition to beauty isn't as surprising as it might seem; Sewell grew up in south-east Sydney, where her mother had a hairdressing salon ("Me and all my Lebanese cousins, just hanging out") and has long had an interest in alternative therapies.
"I was making almond milk 15 years ago, I made my own ghee," she says. "I was always into wellbeing. I learnt to meditate a long time ago, I practise Reiki."
In 2018, during what would be the last New York Fashion Week she attended for Farfetch, Sewell told a friend she wanted to have her own business again. "I had this energy rush. It took me a while to figure out what [the business] was going to be, but I do feel like it's my life's work."
The five "high-vibration" scents – soon to be joined by incense, candles and more (Sewell wants a complete lifestyle offering) – were created with Lyn Harris, one of Britain's leading "noses" and the owner of boutique parfumerie Perfumer H.
Sewell was initially intimidated by Harris but quickly found a like mind.
"Most noses are French, male, older – but Lyn is young, a woman, British," she says. "I didn't think Lyn would want to work with me, I was just this girl from fashion. But when I told her the concept – perfume to change one's energy – she immediately said yes."
Yes – perfume to shift one's energy. Sewell consulted not just with Harris to create the scents but also her quantum energist, Louise Mita, who charged the herkimer diamond crystals you'll find in each bottle of Vyrao.
"They clear away bad energy," Sewell says. Perhaps sensing some bad energy in me, she quickly adds, "But even if you're not into crystals, it doesn't matter – it's just lovely perfume."
Pitching energy-changing fragrances to investors was always going to be a hard sell, but again Sewell's deft hand made it happen. She credits Australian business leader David Briskin, former CEO of sass and bide and a veteran retail investor, with getting Vyrao off the ground.
"David told me he had three rules when it came to investing: he didn't invest in start-ups, he didn't invest outside Australia, and he only invested in fashion. He said, 'I'm going to break all three rules for you.'"
Which is fitting, of course, for Sewell, who's made a career of doing the same.